Ms. Donna M. Cooper has been the President of Pepco Region at Pepco Holdings, Inc. since September 9, 2013.
For three years prior, she served as Region Vice President, District of Columbia, responsible for managing relationships with the District of Columbia government, business organizations and community leaders; developing and implementing strategies for legislative and regulatory policy and testifying before the Council of the District of Columbia.
Prior to serving as Region Vice President, Ms. Cooper advanced through a series of positions including senior public affairs manager, Pepco; policy director to the Council of the District of Columbia; clerk/director of the Committee on Government Operations, Council of the District of Columbia; executive director, National Organization of Black County Officials Inc.; and assistant professor, South Carolina State University. She was also an adjunct professor at the University of South Carolina and Charleston Southern University.
Her organizational affiliations include Mayoral Appointee, District of Columbia Sustainable Energy Utility Advisory board; District of Columbia Chamber of Commerce board; Washington, D.C., Economic Partnership board; District of Columbia Building Industry Association board; and D.C. Campaign to Prevent Teen Pregnancy board.
Ms. Cooper was awarded a bachelor's degree in political science from South Carolina State University, a master's degree in public affairs from Indiana University of Pennsylvania and a doctorate of philosophy in political science from Howard University, where she majored in public administration and American government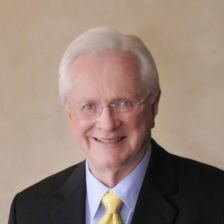 The President and CEO of the Greater Prince George's Business Roundtable,
Mr. M.H. Jim Estepp is formerly:
Chair of the Prince George's County, Maryland, Council where he served two elected terms;
President Pro Tempore of the Metropolitan Washington Council of Governments;
Chairman of the Board of the Metropolitan Washington Council of Governments;
President of the International Association of Fire Chiefs;
Director of the Maryland Security Council, Office of the Governor;
Fire EMS Chief of Prince George's County
and Director of Public Safety for Prince George's County.
Mr. Estepp was named Citizen of the Year by
the Prince George's Board of Trade,
the Elizabeth & David Scull Award for Outstanding Regional Leadership, COG's highest Award
and The Tom Bradley Leadership Award from the National Association of Regional Councils, its highest award.
In addition, he received the Janet L. Hoffman Award for outstanding local administration from the American Society for Professional Administration (ASPA), Maryland Chapter.
He is Vice President of the Board of Directors; Congressional Fire Services Institute,
a member of the Boards of Directors of the Maryland Chamber of Commerce (formerly),
and (currently) University of Maryland Capital Region Health.
Mr. Estepp is also a member of:
the Prince George's Community Foundation Advisory Board, the Prince George's Forward Task Force, serving on the Economic Development Subcommittee,
Chairman of the Board of the National Board on Fire Service Professional Qualifications (ProBoard®), and
member of the Board of Visitors of the world-renowned Maryland Shock Trauma Center.
Mr. Estepp has received the United State's Air Force's Distinguished Public Service Award, presented by the Secretary of the Air Force and the Chief of Staff of the Air Force. This award was presented for his contributions to the Air Force and the Chief of Staff's Civic Leader Group.
Mr. Estepp lives in Croom with his wife Nancy and between them, they have five children and twelve grandchildren. He is a graduate of the Program for Senior Executives in State & Local Government at the John F. Kennedy School of Government, Cambridge, MA.
Board Secretary and Treasurer
After a 30-year career in hospital administration, health system development, and physician practice operations, Michael serves as President and Chief Executive Officer of ProFlex Physical Therapy. As founder and principal of the caregiving company since the early 1980's, Mr. Chiaramonte has focused on providing the highest level of customer service to ProFlex patients, while ensuring best clinical practices are employed. Excellence, convenience, and compassionate care is always the goal for our patients, while employees are met with respect, professionalism, and opportunities for growth. Michael also owns and serves as president of Michael J. Chiaramonte & Associates, and Property Management & Development, a real-property management enterprise.
Michael is the former president of MedStar Southern Maryland Hospital Center, and the founder of the Southern Maryland Healthcare System (SMHS), Inc. As hospital president, he was responsible for all hospital related strategic and tactical operations, including strategy development and financial planning, patient safety and quality, physical plant operations, and medical staff administration. In addition to hospital services, he was responsible for oversight of a 24-bed sub-acute skilled nursing facility, a 35-physician multi-specialty medical practice, medical real estate, and several home care provider corporations.
Michael also developed the Colony South Hotel and Conference Center (1990) and later served as its President and Chief Executive. All aspects of hospitality management were under his authority including 200 rooms, dining services in three outlets (with lounge), conference facilities (500 patrons), and a full service 4.000 s/f gym facility.
Prior to his role as hospital system president, Michael expanded the hospital and integrated healthcare delivery with non-hospital based services including primary care and specialty physician practices, home nursing care, physical rehabilitation, medical billing and receivables management. Michael served as president of all non-hospital entities between 1996 and 2007.
Michael has served on two gubernatorially appointed commissions for statewide healthcare initiatives: the Maryland Health Quality Council's Health Disparities Workgroup, and the Governor's Task Force on Medical Malpractice and Health Care Access. He is a founding member and former chairman of the Greater Prince George's Business Roundtable and serves on the boards of Chesapeake Bay Foundation (Chair, Finance Committee), St. Stephen's and St. Agnes School, the Healthcare Council of the National Capital Area. In prior years, Michael was a member of the Executive Committee of the Maryland Hospital Association, and served on the boards of the Prince George's Board of Trade, MedStar Southern Maryland Hospital Center and its related organizations, and the University of Maryland Shock Trauma Foundation.
Michael holds an M.B.A. in Finance and Investments from The George Washington University and a B.A. in Management and Marketing from James Madison University. He also earned a Graduate Certificate in Implementing Strategy from the University of Pennsylvania's Wharton School of Business.
Michael, his wife Liz, and their four children reside in Alexandria, Virginia.